Circus Parade Wagons
Circus World is a key partner in the parade, lending its unparalleled collection of historic wagons to the event. Two-thirds of the circus wagons known to exist are in the collection of Circus World Museum, preserved for future generations to see.
The museum is located at the site of the original Ringling Bros. Circus winter quarters in Baraboo, Wisconsin. Collections in the museum include unparalleled holdings holdings of circus and carnival artifacts, a world-class research library, and over 200 historic circus wagons.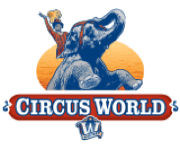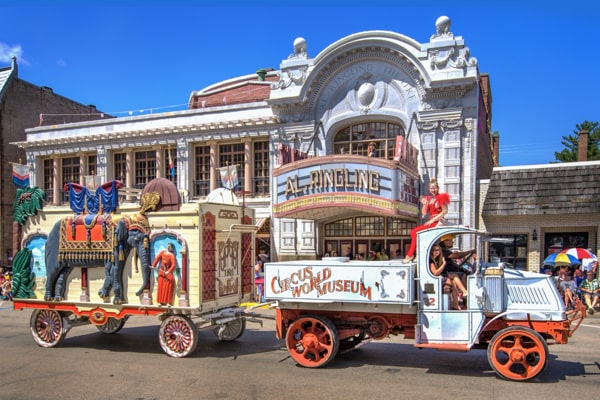 This tableau wagon, was built for the Al G. Barnes Circus which used it from 1921 through 1926. The elephant carvings were presented to Circus World in 1969, and placed on a new wagon body in 1987.
Photo courtesy of Bill Johnsen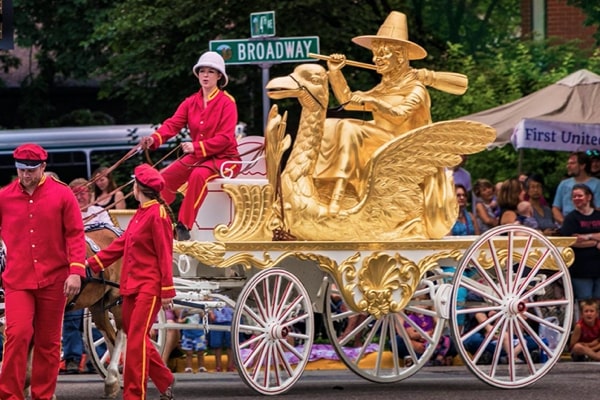 Fairy tales are bigger and brighter with this gloriously gilded Barnum & Bailey Mother Goose Pony Float. Built in 1882 for the Barnum & London Shows, this float was one of seven depicting characters from such favorite children's stories as Little Red Riding Hood and Mother Goose. Three of the seven floats exist today, all in the care of Circus World.
Photo courtesy of Bill Johnsen