Parade Grand Marshal
Dave Saloutos, Circus World's longtime singing ringmaster, will headline the parade as it returns from a two-year absence.
Saloutos was born for the job, as he entered the world in the former Ringling home that then served as Baraboo's hospital. He grew up staging neighborhood circus parades and performances, and by 15 was playing the Al. Ringling Theatre's mighty Barton organ.
In 1978 he first donned the red ringmaster coat at Circus World. He returned to the state historic site in 1985, becoming its first singing ringmaster five years later. Saloutos' polished showmanship and powerful baritone have dazzled an estimated 5 million spectators. This summer will mark his last performing under the big top, although he will retain his duties as Circus World's Performance Director and marketing guru.
"I love a parade, always have," Saloutos said. "I'm honored and humbled to serve as Grand Marshal."
Circus Wagons
Circus World is a key partner in the parade, lending its unparalleled collection of historic wagons to the event. Circus Wagons History
Al Ringling Carriage
B&B Golden Age of Chivalry
Beck Family Calliope
Mother Goose Pony Float
Old Woman in Shoe
Cinderella Pony Float
Our Country Tableau
Ringling Lion & Mirror Bandwagon
Ringling Bros. Snake Den
Gollmar Bros. Tableau (new)
Ringling Bros. U.S. Bandwagon
Ringling Cage Wagon
America Steam Calliope
Gollmar Mirror
Stringer Wagon No. 201
Marching Bands
Baraboo High School Marching Band
Sauk Prairie High School Marching Band
Dual County Community Band
Soon To Be Famous Band
Forward Marching Band
Reedsburg High School Marching Band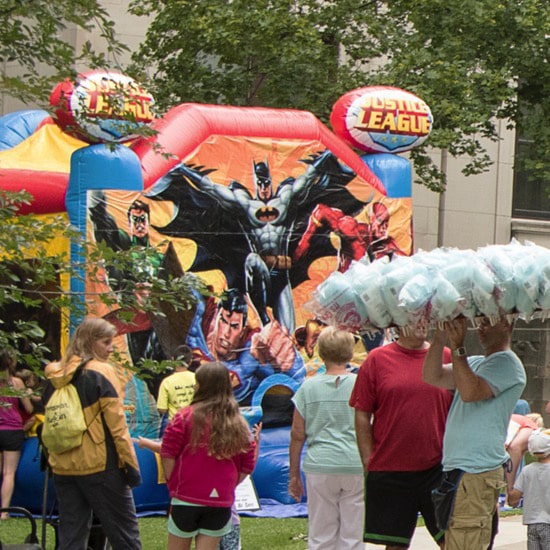 Kids Fun
BOUNCE HOUSES
TERHUNE TRIO
9:00 – 9:45am
Acrobatic Act — Courthouse Lawn
WILD RUMPUS CIRCUS
10:00 – 10:30am Courthouse Lawn
RING TOSS
FISHBOWL TOSS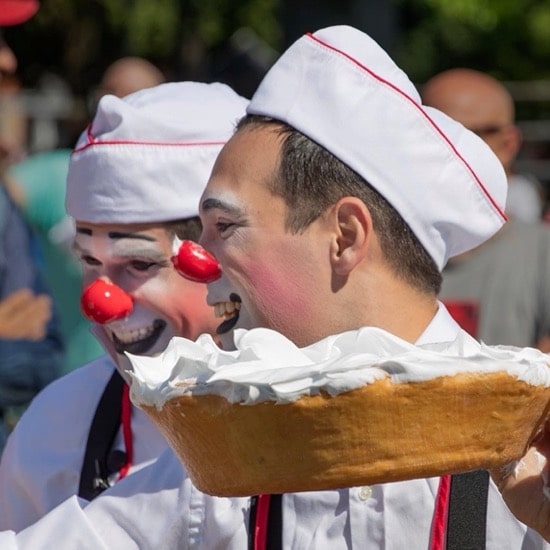 Eat Street
EDWARD'S ICE CREAM
Cones, Corn Dogs, Lemonade
FRANNIES FRANKS
Hot Dogs, Brats, Drinks
CHEESE CURDS
Our Savior Lutheran Church
LOS MILPA'S
Mexican Cuisine
THAI STATION FOOD TRUCK
Thai Cuisine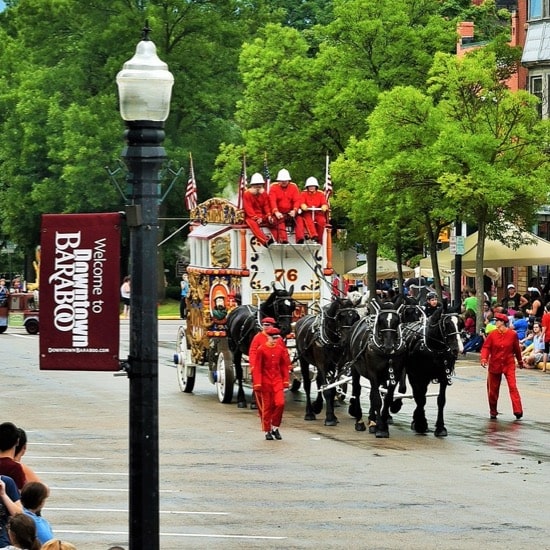 Circus Celebration
AMBASSADORS BEER GARDEN
10:00am-3:00pm
Miller Lite
Spotted Cow
SkiHi Cider
LIVE MUSIC
12:30pm – 2:30pm
Mike Droho