Baraboo's Big Top Circus Celebration
Baraboo will commemorate its heritage with a Circus Celebration on July 10 and 11. This weekend full of circus-themed fun will feature big top shows at Circus World, trolley tours of historic sites, live entertainment, a car show and an inspired "parade" of artistically enhanced elephants.
These events will substitute for the Big Top Parade, which is set to return in 2022."We love seeing the downtown sidewalks fill up with spectators for the parade, but this year we'll be able to extend the festivities throughout the community," said Darren Hornby, executive director of the Baraboo Area Chamber of Commerce.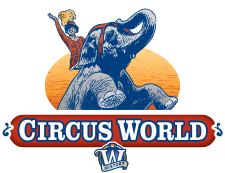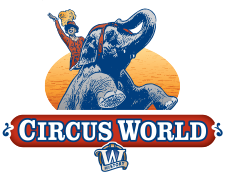 by Baraboo Tours, hourly Saturday & Sunday
Take a tour of Baraboo's historic circus sites! Baraboo Tours will lead these trolley expeditions, featuring the community's notable Ringling properties and other locations that played a key role in the rise of the American circus.
Tours will depart from Circus World's parking lot Saturday and Sunday, with the first departure at 10 a.m. and the final departure at 3 p.m. Tickets cost $5. Register for one of the hourly tours by visiting the Chamber Calender HERE!