Baraboo's Big Top Parade & Circus Celebration
On Saturday, June 25 the the Baraboo Area will come alive on Saturday, June 25th with events and activities as the Big Top Parade and Circus Celebration returns to downtown Baraboo.
The Big Top Parade & Circus Celebration will feature concerts, children's activities, carnival games, live performances, a concert on the Square and food vendors from 9:00 am – 4:00 pm. with the Big Top Parade kicking off at 11:00 a.m.
Along with our grand marshals, the parade features over 75 traditional circus parade units and circus-themed entries created by community groups and businesses.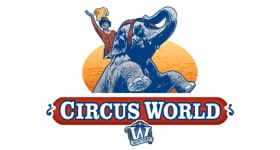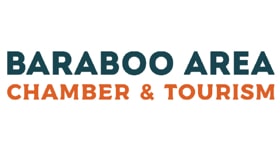 BANK OF WISCONSIN DELLS • THE GRAINERY • PIZZA RANCH • WCCU • TEEL PLASTICS • RE/MAX GRAND • ANDERSEN BARABOO MANUFACTURING • INTERNATIONAL CRANE FOUNDATION • DENTAL ASSOCIATES • SUPREME AWARDS • OAK PARK PLACE • BARABOO HILLS CAMPGROUND • SSM HEALTH/ST. CLARE HOSPITAL • WISCONSIN RIVER TITLE • SKILLET CREEK CAMPGROUND • BARABOO MOTORS GROUP • DEZ TACTICAL ARMS • MBE CPAs • SENECA FOODS • PREVAIL BANK • TOWNS & ASSOCIATES • DON-RICK INSURANCE